© 2011 Homestead Technologies Inc. All Rights Reserved.

64 Main Street

P.O. Box 360

Ellington, CT  06029

We would love to include your favorite pet photo in our gallery.    If you would love to share it with the world via our website, please e-mail it to ECACmail@aol.com or mail an actual photograph to P.O. Box 360 in Ellington, CT 06029. We'll scan the photograph and return the original to you.  Thanks!!!

Please note:  By submitting a photograph you are 1) Declaring that you are the person who took the photograph and/or has the proprietary rights to the photograph and 2) Giving Ellington Center Animal Clinic all rights to the photograph to use on the website or other promotional materials.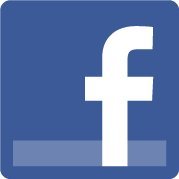 Click on the gallery pages above to see photos grouped by species.  


How can you get your pet featured in one of our ads?  We choose our featured pet photos from the pets who have most recently visited the clinic.  The clinic updates patient photos every year for our medical records.  Sometimes, the photos are just too cute and we have to share them with the world.  Feel free to let us know if you'd like us to feature your pet!

You can always post your own photo on our facebook page.  Find us on Facebook by search for Ellington Center Animal Clinic.  "Like" us and share pet photos, pet care tips, recommendations, and connect with your favorite veterinary staff member.